Detroit 'set the stage' for the auto industry
The beginnings of America's love for the automobile led some people to collect every imaginable example of car and truck — Richard Oldham was one of those for whom collecting never lost its lustre.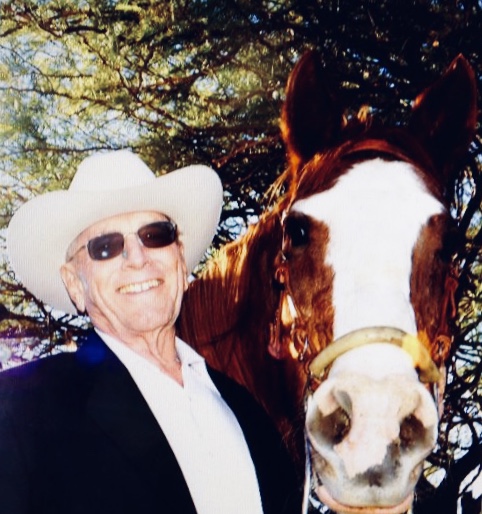 As the fabulous fifties and their iconic cars began to wind down and the annual Motorama events were drawing to a close for financial reasons, Oldham was seeking ways to get into the automobile dealership business, finally obtaining access to dealership mogul Theo Lamb through Oldham's secondary interest: aviation.
Lamb needed a mobile pilot that could take him to the various sites he would be considering for dealerships to build or acquire — Oldham would take him wherever he wanted to go whenever he needed to get there.
The two formed a friendship that would last decades.
It would be Theo Lamb that provided a means for Oldham, then 24, to obtain his first Chevrolet dealership located in Parker, Arizona.
It was to be a lifelong passion with Oldham and Lamb remaining partners through that first Parker dealership and launching Oldham into buying and selling Cadillac and Chevrolet dealerships throughout the western U.S.
GM, though, would ultimately find themselves in serious financial trouble as unions began dictating the standards by which individual dealerships had to comply. Not only did it severely restrict profit margins, it put dealerships in financial jeopardy and forced many of them to change hands and, in some cases, to close altogether.
While dealership owners such as Lamb has already acquired enough wealth to persevere, many struggled to subsist in those days, providing Oldham with opportunities that, while risky, could prove to be lucrative if he could maintain the staying power needed to survive the lean times.
It would be a shock to most that General Motors would never return to its position at the 'front of the line' — instead, it stumbled through the 70's and 80's, losing most of its former reputation and forcing the next generation's success oriented power players to seek positions with the new brands now flooding the field — foreign car makers.
It was in this environment and during his days obtaining, refurbishing and running automobile dealerships that Oldham discovered some amazing treasures through his contacts with automotive king, General Motors.
One such car was Body No. 1, 1957 El Dorado Brougham. [Click for details.]
The car was languishing in the bowels of the GM building in Detroit where Oldham periodically joined other dealership owners for meetings. It was during one of these dealer junkets in 1969 that a GM 'decision maker' showed him the car and then advised that they were planning to sell it. Ultimately, he offered it to Oldham for sale. He jumped at the opportunity to own what he considered to be among the most iconic cars Cadillac had ever publicly offered and drove it to California from Detroit that same week — in spite of the mechanical issues inherent in doing so. The car was not just a twelve-year-old car, it was also a prototype — hand built to show at Motorama — not to cruise through the mountainous terrain between Detroit and Arizona.
Still, recognizing it as a prototype, Oldham was concerned that if he left the car in Detroit the opportunity to own it would likely disappear.
GM was known for disposing of Motorama cars via the scrap heap and, to Oldham's knowledge, not one had ever been offered for sale.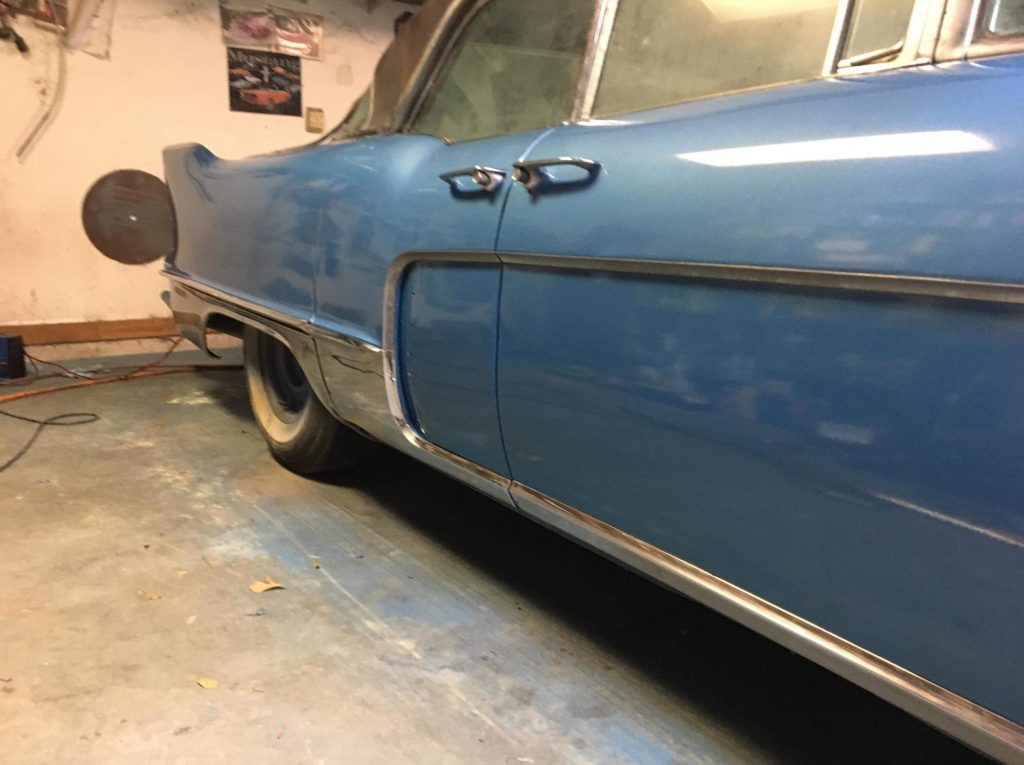 The car was in obviously need of repair in some areas — it is believed now that GM was using the prototype to secure orders for the 'state-of-the-art' auto that was billed as Cadillac's 'Crown Jewel'.

Only those 'famous' [politicians and movie stars] were allowed to order them — and while they were a hit at the time, GM was reportedly losing money on every one built.

Clearly the most expensive cars of the day, the El Dorado Brougham retailed for over $ 13,000.00 and cost significantly more than that to build — but GM was clinging to their reputation at a time in which competition was building in the luxury car market. Further, the 'Motorama' event that had been a staple of GM's marketing and had garnered enormous popularity for decades was now waning — leaving GM with financial issues that rendered it unable to maintain the quality show it had sustained throughout its history.

Things were clearly changing for GM: and not for the better.

In spite of the financial problems that would continue to plague GM, the El Dorado Brougham was generating a great deal of 'buzz' in the marketplace and — true to form — everyone of significance in that day was making certain that they would be part of the show.
Just 704 were built over the two year period spanning 1957 and 1958 — 400 of the 1957 and 304 in 1958. Priced higher than even Rolls-Royce and Ferrari at $ 13,074.00, designer Ed Glowacke had outdone himself — and everyone took notice. Cadillac needed unsurpassed luxury — it's "Standard of the World" slogan demanded they stay far ahead of their competition even in the burgeoning world market.

The then-famous 'Fisher Body Fleetwood' plant had churned out some amazing cars — but this was to be the centerpiece of Cadillac's most amazing times, and no expense was spared. The car featured an automatic trunk opener and automatic dimmer — at the time a fantastic array of electric components unheard of it its day: cruise control, electric locks, a dual heating system, a sophisticated air suspension system, drum-type electric clock, air-conditioning and a gorgeous assortment of 'accessories' that included everything from a complete vanity kit [brush, comb, beveled mirror, coin holder] to a notebook with a mechanical pencil to an atomizer filled with Arlege Extrait De Lanvin perfume.

Buyers could spend hours just perusing the choice of 44 interior and trim combinations — but that stainless steel top was to become an icon in the automotive world.

The cars were a hit with the 'Rat Pack' of the day. Dean Martin had a special one designed by Chuck Barris built for his growing family — a station wagon El Dorado.

Frank Sinatra owned two of them — and the car can even be seen in footage from press-worth events in 1957 such as the funeral service of Humphrey Bogart.