One Of A Kind 1962 Marmon Harrington is, literally, the last — the only — one.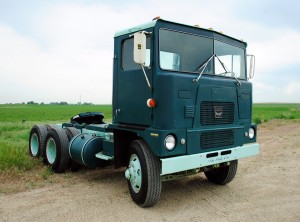 Check out this article by truck and automobile historian Troy Miller Here's an excerpt:

The history of Marmon can be traced all the way back to the mid-1800s.  Marmon began in 1851 as the Nordyke and Marmon Machine Company, which specialized in the production of flour mill equipment.  By 1900 the company had entered the production of automobiles and they would go on to be the first manufacturer to win the Indianapolis 500 in 1911 with the legendary "Marmon Wasp" piloted by Ray Harroun (the company was then known as Marmon Motor Car Company).  Known at the time for luxurious automobiles, the Great Depression would spell the end of this successful era of the company's history.